Last year, I was supposed to race in Ironman Wales – an epic triathlon race that was naturally cancelled due to COVID. Thankfully, my place was rolled over to the 2021 race.
Like most athletes, my motivation waxed and waned throughout 2020, so I'm almost glad the race didn't happen. I wasn't training consistently last year, and I wasn't ready to do the race justice.
This year, the Ironman is the biggest focus of my life outside of work.
Since the beginning of 2021, I've been following a structured and rigorous training schedule under the guidance of my coach, Dan. As a result, I can already feel myself making steady progress towards being "Ironman-fit".
In this post, I'll share an update on the training I've been doing, and a reflection on the lessons I've learned so far.
According to this Quora question, roughly 0.007% of the world completes an Ironman triathlon each year.
It's a tough challenge and an experience that only 1 in 14,000 people take on every year, so it seems like a prime candidate for some blog posts.
I'm going to be writing a #RoadToIronman series over the next seven months where I'll give you a window into the ups and downs of my Ironman journey. I hope you find it interesting.
Let's get stuck in. Today, I'll write about:
My Training Schedule & Recovery
Progress so far
My diet (don't expect anything groundbreaking here)
My weight & physique
New equipment
Reflections on the first two months of hard training
Disclaimer: none of this is training advice!
This is simply what seems to be working for me and my body.
Training Schedule
For the last two months, I've been training an average of 6 to 11 hours per week, depending on whether or not I'm in a "rest week".
In January, I trained a total of 39 hours, and February looks like it'll be similar.
My coach, Dan, has me working in four-week blocks, with "three weeks on, one week off".
Recovery weeks
Until this year, I wouldn't spend a whole week in "recovery mode" unless I'd just done a race.
I'd usually give myself one or two rest days each week, and would only ease off if I could feel an injury coming on. Without any races, this could mean I'd go several months without ever "recovering" for longer than a couple of days.
Now, I have a recovery week every month, and I'm really enjoying this approach to training. By the end of the third hard week, I feel quite tired and notice myself starting to procrastinate before hard workouts. During the fourth "rest week", I'll dial the volume and intensity down so that I'm staying mostly in my Zone 2 heart rate zone, and will have two or even three days off training.
By the end of the rest week, I feel refreshed, energised, and eager to get back into training. This prevents overtraining, reduces the risk of injury, and prevents me reaching "triathlon burnout" where I get fed up of training.
A typical week
For me, a typical week involves:
3x bike rides

A short and sharp 1hr intervals session
An "easy spin"
A longer Endurance Ride

3x or 4x runs

An intervals session or hill sprints session,
An "easy run"
A longer Endurance run
A "brick run" immediately after a bike ride

2x strength & conditioning sessions

A mixture of weighted squats, core work, and conditioning focused on glutes
One of these sessions will be "swim-specific" to focus on building upper body strength
Obviously there's no swimming until pools reopen.
I also try to squeeze in a couple of 15-20min yoga sessions if I can, and an hour of pilates if I can find the time.
I got a lot of yoga and pilates done in January, but I've done very little in February, and I can feel the difference. My legs and back feel quite tight at the moment, so I'll make sure I do a few yoga sessions during my rest week next week.
Strength & Conditioning
For me, one of the main benefits of working with a coach is having accountability, and having someone who will ask me whether I completed all the planned sessions (and will see it in TrainingPeaks!).
Before working with Dan, I wasn't very diligent with my strength sessions. I didn't have much of a routine to follow, I didn't have any weights, and I'd often skip them.
Now, having been given structured sets to work through, and having (miraculously during lockdown) managed to get some dumbbells, I'm really enjoying these sessions. I can also feel the benefits of additional strength during runs and bike rides.
Progress So Far
It's only been two months, and I don't have any races to benchmark myself in yet, but I'm already getting the feeling that I'm approaching a new personal fitness peak.
Both Strava and TrainingPeaks think I'm fitter now than I've ever been:
I started working with Dan in December, and we got stuck into proper training in January. You can see this reflected in the steep upwards curve over the last few weeks.
That being said, I don't think these metrics are completely accurate. I ran the fastest half marathon of my life in March 2020 when my fitness was apparently 2/3 of what it is now. I don't think I could achieve that today if I set out for a new PB.
Run Progress
I haven't done any all-out efforts so far this year, but I've recorded some pretty good intervals sessions and ran my fastest brick run ever this month (19:45) so I can feel the training working.
I'm hoping to break my 10k PB next month, and might have a go at 5k on the track, too.
Bike Progress
I find bike fitness harder to gauge, and I've only had a power meter for the last five weeks (more below), so I don't have any historic data to benchmark myself against.
More on this next month…
Weight and physique
I started 2021 weighing about 68kg, and in two months have dropped down to about 66kg.
I also started measuring body fat %, which began around 13% in January and is now hovering around 12.5%.
Body fat feels like a better measurement than simply looking at weight, as it's possible for weight to increase with muscle gain, or even decrease with muscle loss.
Thanks to the strength sessions, I can feel and see my upper body getting stronger, and I'd go as far as saying I'm in the best shape of my life right now.
I don't have any specific weight-related goals in mind, but I'm curious to see how close I can get to 10% body fat…
Diet
I've been aiming to follow a pescatarian diet this year, but to be honest, I haven't really been sticking to it so far…
When I eat meat, I stick to chicken or lean 5% beef and try to avoid red meats (mostly due to their impact on the environment).
Alcohol
I did Dry January, which felt great, and I've only had alcohol a couple of times in February so far. I do Dry January every year as a way to reset my relationship with alcohol, and it always gets my year off to a fresh start.
At the moment, I'm living by myself, and we're obviously not allowed to go to the pub etc. during lockdown, so I'm not missing out on anything by not drinking.
Supplements
In terms of supplements, I take the following each day:
3000IU Vitamin D3 spray (which also contains vitamin K2)
3x Omega Fish Oil
1x Magnesium Biglycinate in the evening (suggested by my physio to help muscles loosen and relax overnight)
25-75g of vegan protein powder depending on my protein intake from food each day
OTE Sports Super Greens as a fruit smoothie (once or twice a week, and more during recovery weeks)
(By the way, absolutely none of this is nutritional advice.)
Gear & Equipment
Last month, I finally got a power meter, which means I can now train to power zones and FTP instead of purely looking at heart rate and speed data.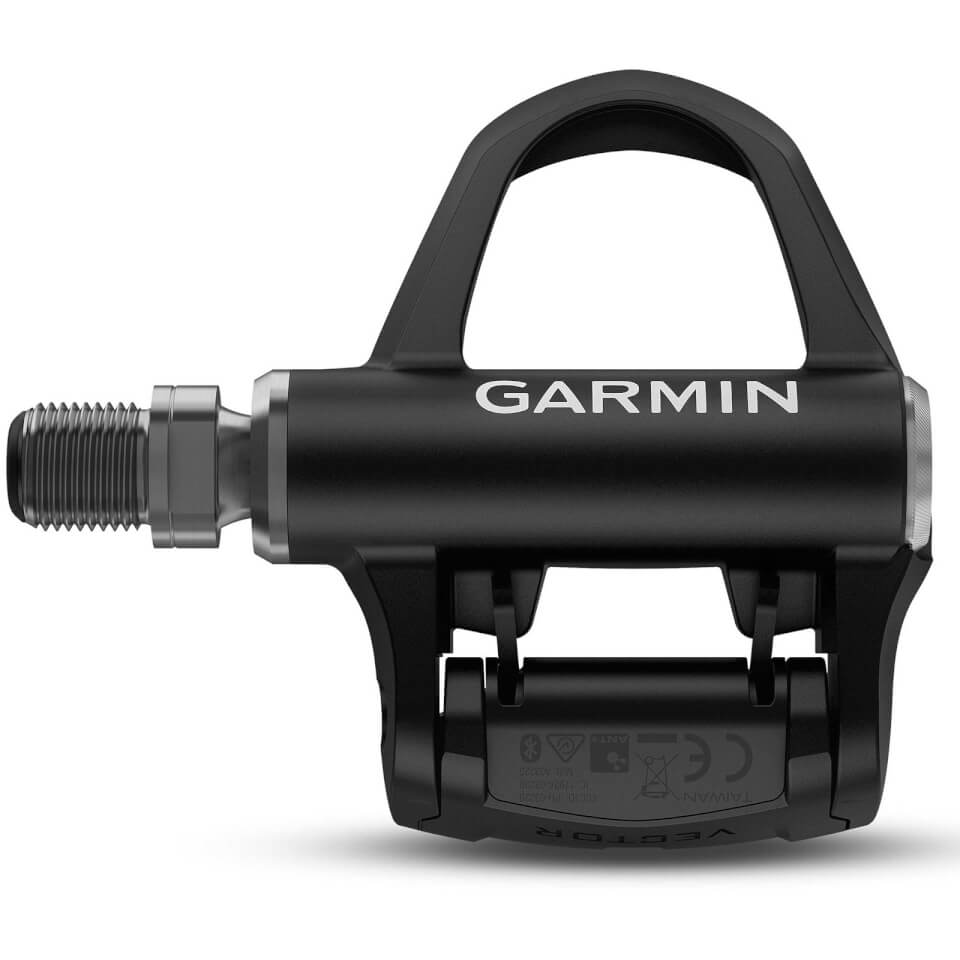 This also means my Zwift sessions are a lot more accurate!
I went for the Garmin Vector 3s pedals. They come as a pair, but only the left pedal has a sensor. That data is simply extrapolated to estimate the power from your right leg (assuming symmetry) and it was a lot cheaper than getting two power pedals!
My best 20min power in the last few weeks has been 258W (3.9W/kg), so I'm using that as my FTP for the moment. I have no idea how this compares to my FTP over the last few years, but I'm hoping to push it closer to 300W over the next few months.
Zwift Racing has been a lot of fun, especially during lockdown.
I've competed in a time trial relay with my triathlon club, and tomorrow the Super League Tri series starts, which I'll be racing in.
Once I reach a point where I actually have a chance of getting a podium finish (within my category) in some Zwift races, I may begin to livestream. Let me know if you'd be interested in watching!
Standing Desk
I've also started using a standing desk this year, which is hopefully going to help me develop better posture and hopefully slightly stronger lower leg muscles.
I've only been using it a few weeks, so can't really report on whether it's having an impact yet.
Overall Reflections
Training for 40 hours per month has certainly been demanding, but to be honest, there's not a lot else to do at the moment while we're in lockdown!
As a single 27-year old, I don't have any family commitments or children to look after, so my schedule is a lot emptier than other triathletes I know, and I realise that this volume of training would be a lot harder for people with families.
That being said, it still requires discipline and effort to stick to the plan.
Squeezing in sessions around work and evening Zoom calls can sometimes be tricky if I'm not extremely disciplined with my time. For example, if I wake up late and miss a morning session before work, I'll usually try to squeeze it in at lunchtime. This is fine if my work schedule allows me to take a slightly longer 1hr15 lunch break, but tricky if I have meetings either side of lunch.
If you enjoyed this post and want to follow the day-to-day of my Ironman training, I usually post a few times a week to my Instagram story (@instamcaulay) and you can follow my workouts on Strava here.
I'll aim to write another update at the end of March. If you have any questions, or if there's anything you'd like me to cover in the next post, DM me on Instagram or Twitter.
Onwards and upwards!
---
I'm raising £2021 this year for Alzheimers Research UK as part of my Ironman journey. Alzheimers is something that has affected several members of my family, and ARUK are working tirelessly to find a cure. At the time of writing, I've raised £833 and am 41% of the way to my target. If you'd like to sponsor me, you can do so here:
https://www.justgiving.com/fundraising/jamesironman
---
I'm an ambassador for SUNDRIED, a sustainable triathlon clothing company based here in the UK, and they've kindly given me a 30% code for friends to use across their entire catalogue.
Simply use the code MCAUL397F to get 30% off your order. 👍 (code expires 20th March 2021)