2014 was a fantastic year.
I met some great people, graduated from Cambridge with a decent degree, visited Ireland, San Francisco and Holland, moved to London, and, along with my co-founder James, dedicated the last four months of my life to building Encore from a mere idea into a thriving network of over 700 musicians. Hearing from musicians who had been invited to play in concerts through our service was immensely gratifying, and "I've never been this visible as a musician" was definitely my favourite testimonial of the year.
However, that definitely doesn't mean we have time to sit back and feel proud of ourselves. The next six weeks in the run-up to the EF Demo Day are going to be gruelling, and in the words of the famous cyclist Greg LeMond:
"It doesn't get any easier, you just get faster."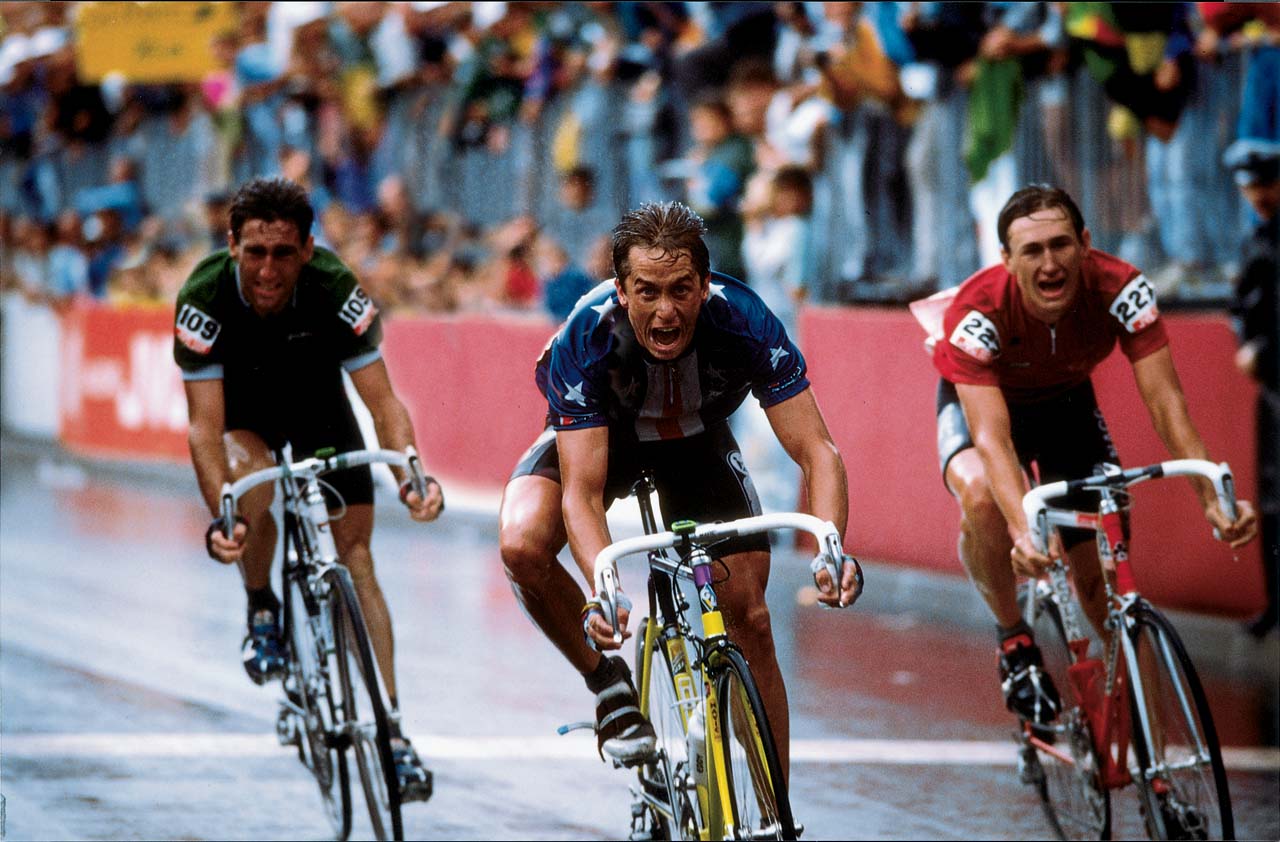 Running and cycling have always been extremely important to me, and though this may sound like an unhealthy attitude to any psychoanalysts out there, I honestly believe I am a better person when I'm in good shape. My sleep is more restful, my day-to-day outlook on life is brighter and far less cynical, and my thinking is generally a lot clearer. (I also spend a lot less on coffee!)
For that reason, my first resolution for 2015 is:
Exercise for at least two hours each week
I was lucky enough to receive some rollers for Christmas from my parents, which means I can now cycle indoors when the weather is bad and the roads are dangerous. Not only that, but I can get a proper workout done without having to cycle 45 minutes each way to Richmond Park. (My favourite part of London)
I'd also really like to run a sub-20 minute 5k and a sub-40 minute 10k, both of which are milestones I've been meaning to hit for years now. I'd also love to beat my PB for cycling a century (100mi), which is currently around 6:30:00
Closely linked to exercise is sleep, and the main reason I began running regularly when I was fifteen was to combat insomnia. The physical exhaustion made it impossible for me to lie awake for hours in bed, and whenever I start to experience a phase of sleeplessness, I know that exercise is the solution. Resolution number two is:
Wake up before 8am six days a week
The freedom of working on your own startup is incredible, and means you can work precisely when and where you want. Over the last few months, though, I often found myself waking up late, and working until well after midnight, which I wasn't particularly proud of. On the days that I awoke early, I got a lot done in the mornings, and I'm really keen to turn my sleeping pattern around over the coming year.
Though this may sound extreme, I plan to donate £10 to charity every week that I fail to meet these resolutions, and writing this blog post is a means of making myself accountable to them. (I really can't afford this, so I have no choice but to get my shit together)
Lastly, I plan to:
Read more
I love reading, but never make time for it, and so I'll be aiming to get through one book every month, at least. If I learn anything particularly profound, I'll be sure to write about it here.
---
So, there we have it: my aims for 2015. Regular exercise, good sleep and a healthy dose of reading should make the next few months a lot easier to deal with, and I'll be updating this post every now and then to let you know how I'm getting on. (you being one of about three people likely to ever read this)
Anyone who knows me well will know that those 8am mornings are going to be a struggle. What have I gotten myself into…?